Debbie Souness - Administrator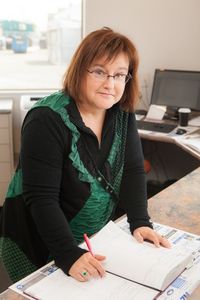 Debbie is Roger's wife and has been a part of the team at JD Souness for 10 years. Prior to working at JD Souness, Debbie worked for an accountant in Orewa.
Debbie's role includes assisting with accounts, scheduling pick ups and deliveries and general administration duties.
In her spare time, Debbie enjoys doing embroidery and patchwork as well as being a mum.